Access your subscription using the Billing link in the left-hand navigation.

By default, the Storage product is added to your subscription. Storage refers to the files and assets you upload to your Library. The first 100Gb is free.
To make any changes to your subscription, click Change Subscription.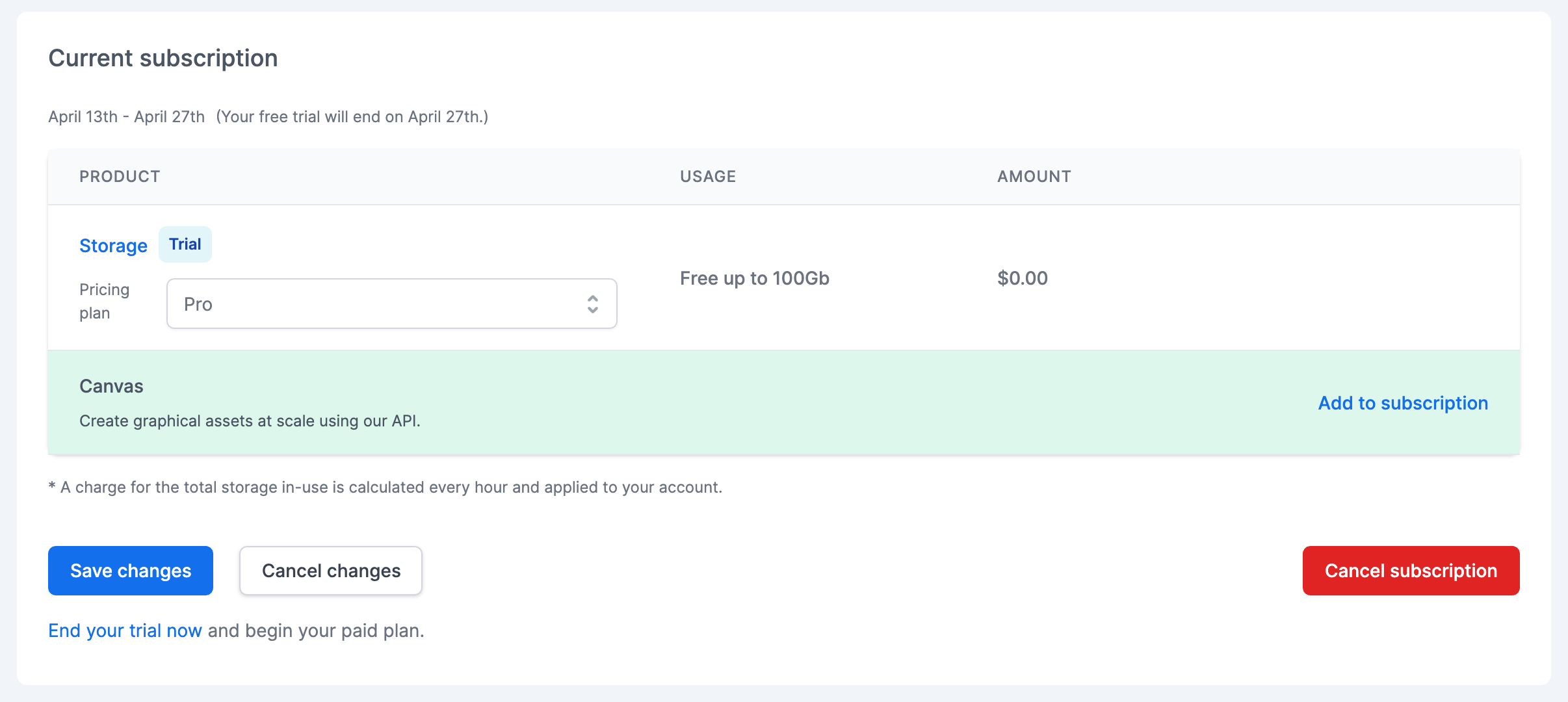 When changing your subscription, you can add new products to your subscription or you can change the plan of a given product.
Click Add to subscription on the Canvas row to add Switchboard Canvas. You can then choose the plan you require.
Once you've chosen the appropriate plan, click Save changes. Once your trial ends, you'll be subscribed to the plan you chose.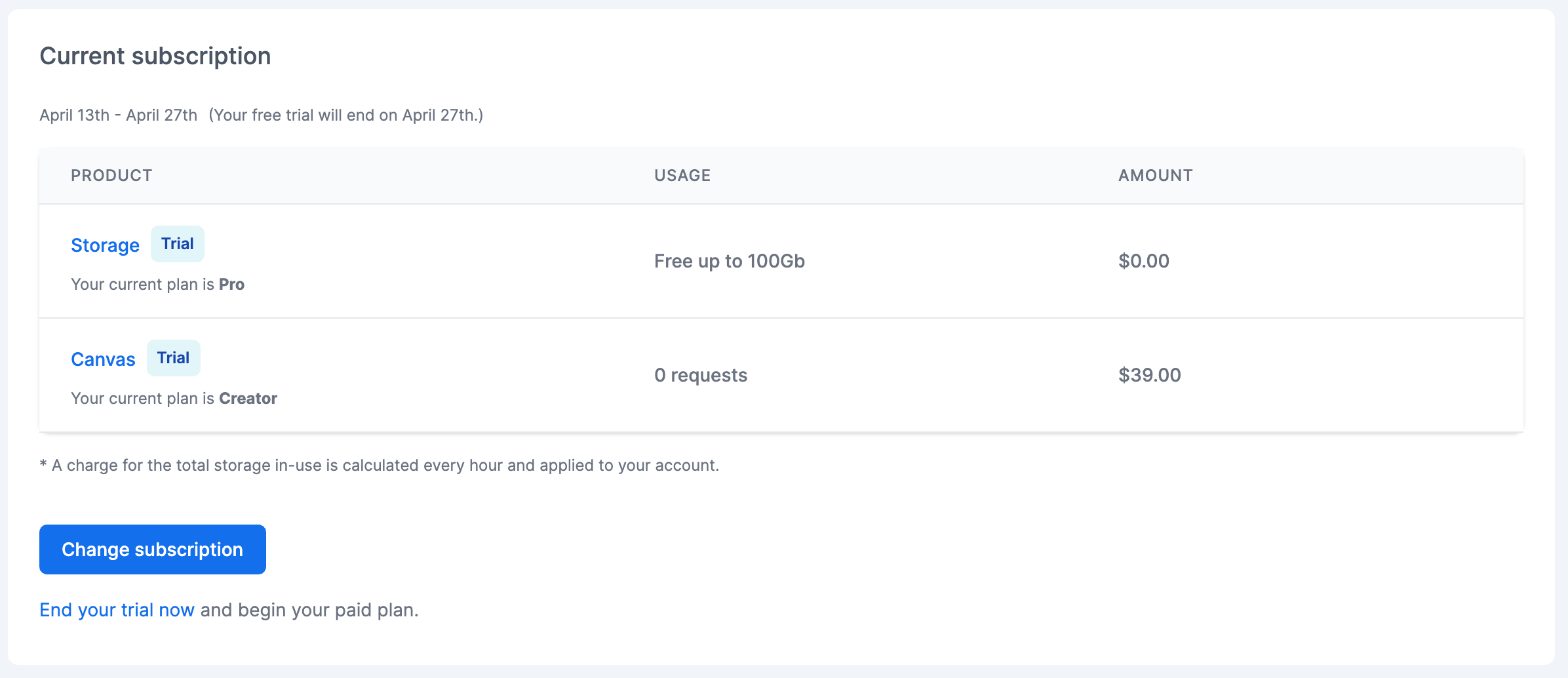 You can also remove watermarks from your assets immediately by choosing a plan and ending your trial. Click 'End your trial now' to begin a paid plan immediately.
Finally, you can cancel you subscription at any time by clicking 'Cancel subscription'.
Payment Cards
At the end of your trial, or if you want to end your trial early and begin your plan, you'll a payment method on file.

Switch to the Payment methods tab and click Add card. Complete the form to add a new payment method.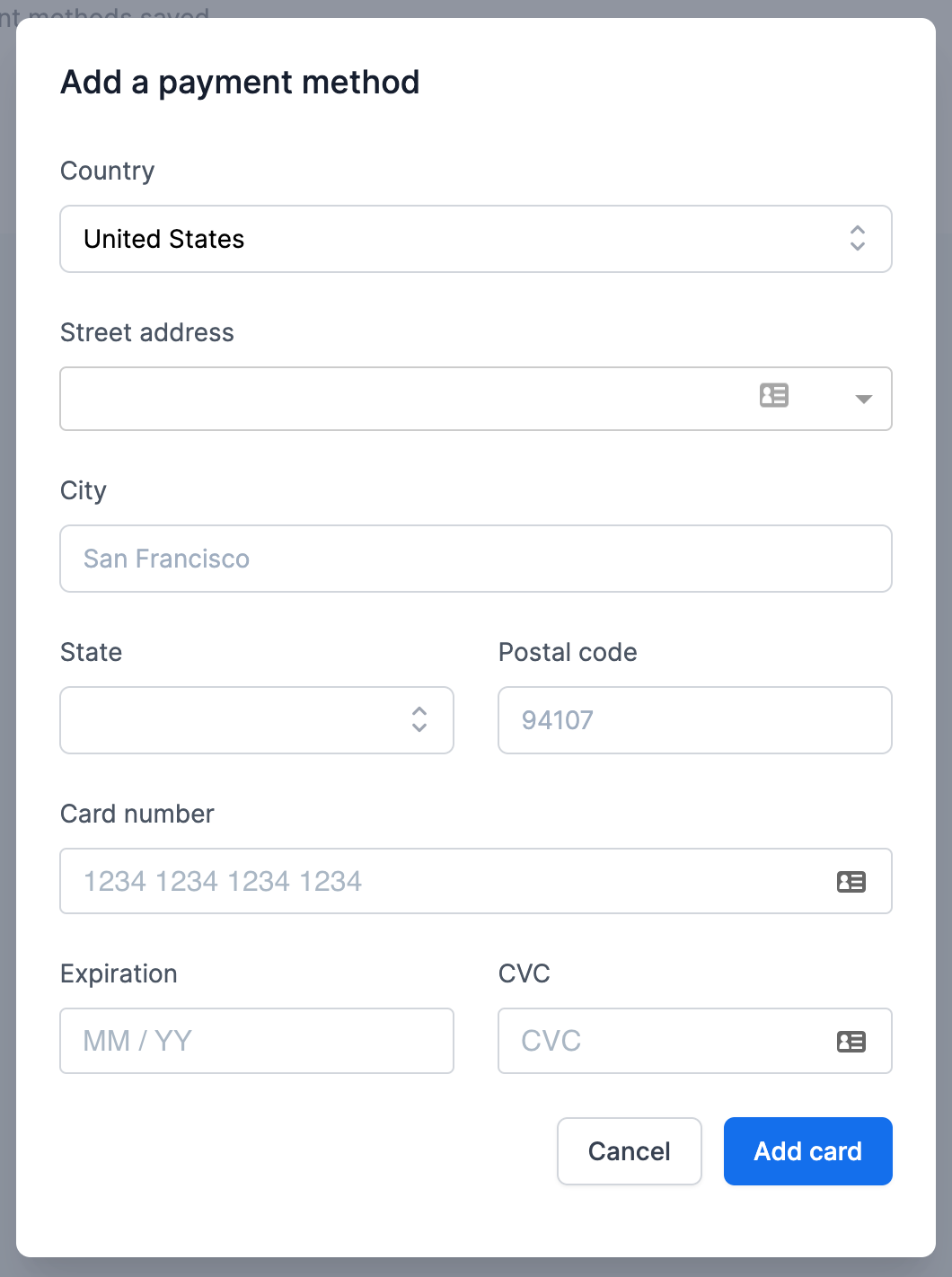 You can add additional payment methods and set one of them to be the default card used for your subscription.